"The great aim of education is not knowledge but action" 

-

 Herbert Spencer
Presenting a feed-in discussion allowing Croydon Business Owners & Decision Makers to share, hear and learn more about what's happening in, around and for Croydon, now & ahead.
Feed In For Croydon - In Partnership with the FSB @ Interchange
We need you to Feed in for Croydon. Croydon is expanding at the rate of knots! With new developments, hubs & commercial opportunities happening right now; could it be a more exciting time to be doing business in 
London's most populated Borough
?
Secure your space at our 'Feed In For Croydon, The Big Discussion' Event on the 22nd of May. With Group Discussions & Q&A Panel, it is vital to share your thoughts, knowledge and expertise on business in Croydon. We know you've got a thought or two...
With Croydon growing before our eyes, it's important to remain informed, ensuring smart choices, to grow your business right here in the town we love.
In association with the Federation of Small Businesses (FSB), Shaking Hands proudly presents our activities on the night:
> Thought Wall - Share & Support local entrepreneurs visions of Croydon > Croydon Project Board - 'Like / Dislike' Tally Board for Croydon's Projects > Penny for your thoughts - Penny in the Pot on your most pressing Croydon Business Concern > 'Let Me Hear More' Bowls - Drop a Card & remain informed on Your most valuable business intel
> 3 Prize Business Card Raffle
It is with great pleasure that we reveal our agenda for the evening:
5:30:
 SH & FSB Members & Guests Arrive
5:30 - 6:00:
 Initial Networking, Card Swapping & Hand Shaking
6:00 - 6:10:
 Warm Welcome
6:10 - 6:20:
 Croydon Council, Economic Growth Strategy
6.20 - 6.30:
 FSB - SME challeges across the Capital
6:30 - 6:55:
 Q&A Panel #1
6:55 - 7:20:
 Q&A Panel #2
7:20 - 8:00:
 Extended Networking, Wall Games and Conversation Round-offs
Drinks & Nibbles:
> 
Hand Shaker
 (Signiture Cocktail) > 
The FSB
 (Bespoke Cocktail) > 
Covered / Insured
 (Bespoke Mocktail) > 
Crush'in it Croydonian
 (Bespoke Mocktail)
...with light nibbles
With Special Thanks to FSB Insurance for hosting us at Interchange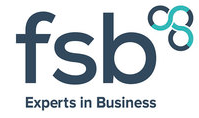 Your Travel Guide
Bus? 
The nearest stop is 
West Croydon Bus Station
Train? 
The nearest station is 
West Croydon Station
Car? 
The nearest car park is 
Ruskin Square Car Park
This event has already taken place. You may not attend this event any longer.